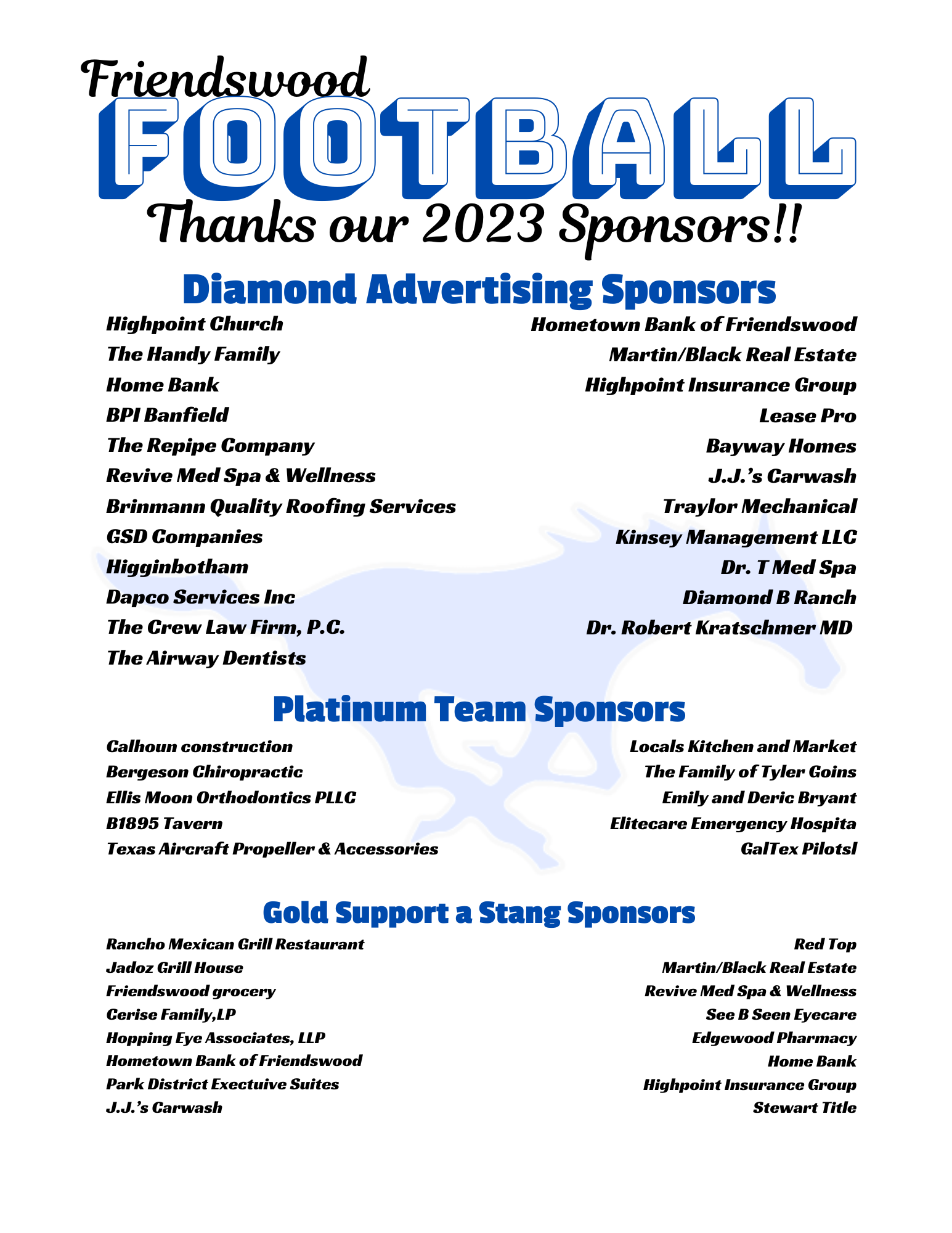 WELCOME!
Friendswood High School Football invites you to support the Mustangs!
Henry Winston Stadium
702 Greenbriar Dr., Friendswood, TX 77546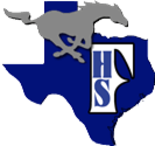 Important Info
SHUTLE RUN INFO – The shuttle will run from Bales Intermediate (211 Stadium Drive) & FJH Centennial parking lot (1000 Manison Parkway) starting at 6pm and will run for a hour after game time finishes.
Player Pictures
Click the button below for Chadwich player photos.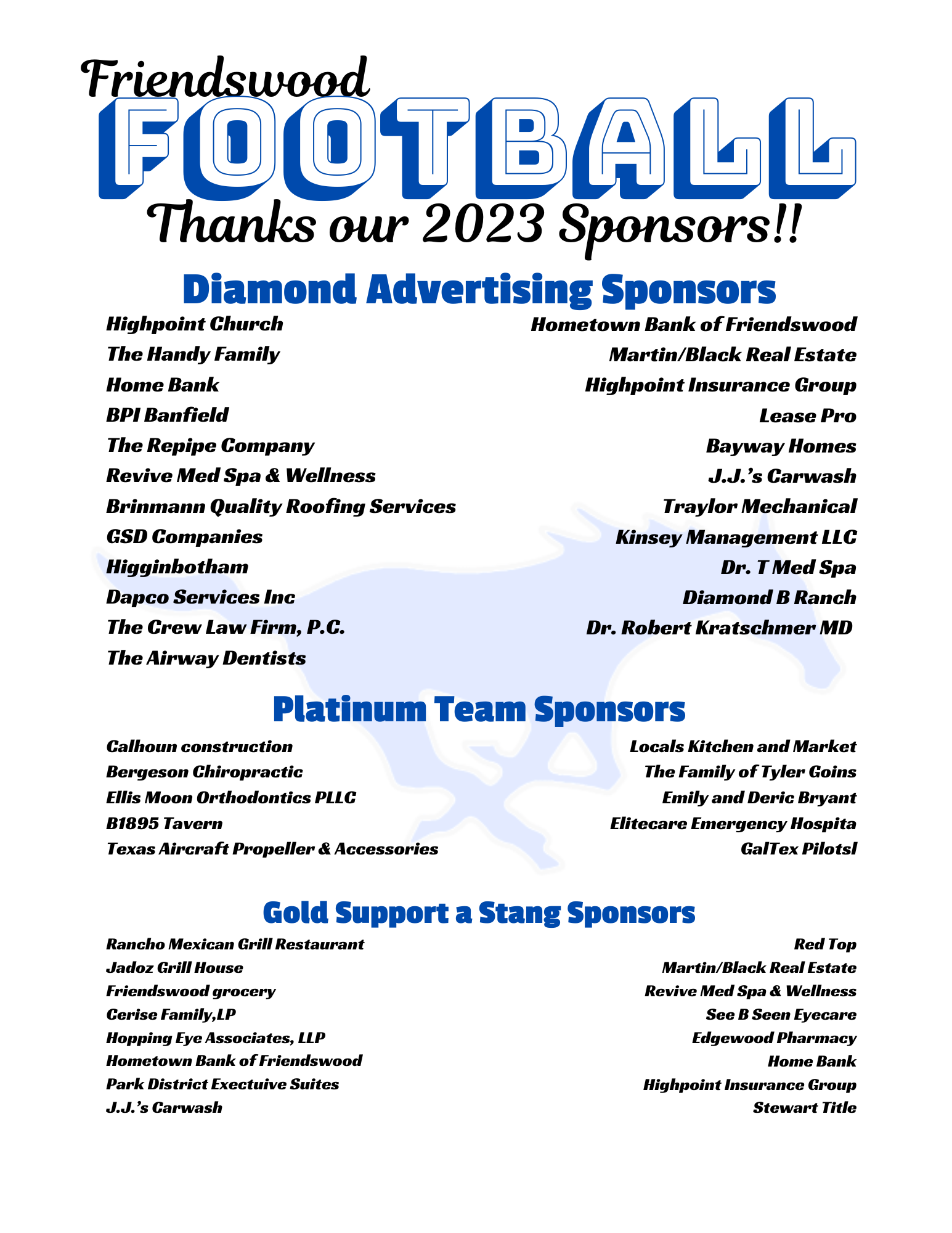 DIAMOND SPONSORS
We Thank You For Your Support!
Click button below for a full list of our Sponsors.
Pay Your Football Fees Online